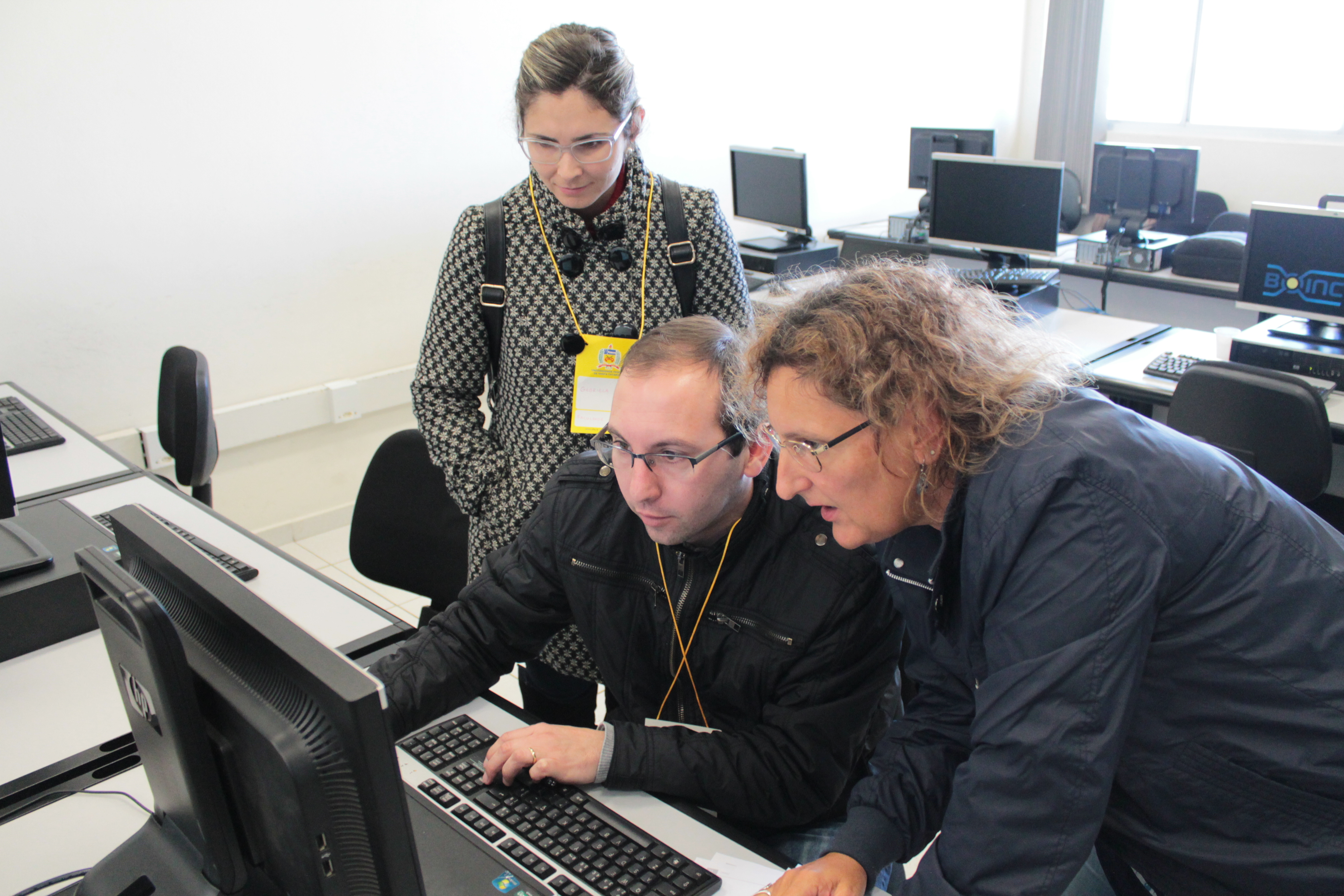 Nos dias 22 e 23 de agosto, professores da Universidade Federal de Santa Catarina (UFSC), Instituto Federal Catarinense – Campus Sombrio (IFC) e Faculdade SATC participaram de atividades de capacitação promovidas pelo Laboratório de Experimentação Remota (RExLab/UFSC). Estas ações fazem parte da Training Action 2 do projeto "VISIR+: Educational Modules for Electric and Electronic Circuits Theory and Practice following an Enquiry-based Teaching and Learning Methodology supported by VISIR", e visam a disseminação da plataforma nos países da América Latina.
A capacitação foi conduzida pelos professores portugueses Manuel Felgueiras, Natercia Lima, Maria Arcelina Marques e Ricardo da Costa, do Instituto Politécnico do Porto, que junto à pesquisadora argentina María Isabel Pozzo,  do Instituto Rosario de Investigaciones en Ciencias de la Educación, apresentaram aos docentes brasileiros a plataforma VISIR, um laboratório remoto para ensino de circuitos. Este laboratório permite que alunos manipulem através da internet um conjunto de componentes eletrônicos reais, e utilizem instrumentos como gerador de funções, multímetro e fonte para a elaboração de circuitos.
Os pesquisadores ainda realizaram visitas ao IFC, em Sombrio, e à Faculdade SATC em Criciúma, que são parceiros associados à UFSC no projeto, com o intuito de estreitar o relacionamento entre as instituições.
O  VISIR+ é um projeto que contempla a instalação e utilização de laboratórios remotos VISIR em universidades do Brasil e Argentina em parceria com universidades de Portugal, Espanha, Áustria e Suécia, e é apoiado pelo programa Erasmus+ da União Européia.
[Best_Wordpress_Gallery id="1″ gal_title="VISIR + Dia 1″]